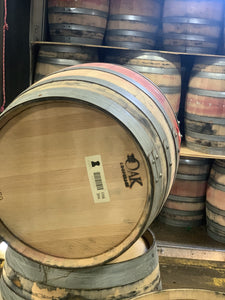 Red wine/Cabernet Wine Barrel Heads 22-23 in diameter, 1 in thick. Min 2 to ship.  Ask for upgrade to stamped logo heads for $10ea.
This product is available for purchase online! Add to Cart and follow the checkout instructions to complete your purchase.
If you have any questions about this product, don't hesitate to email info@barrelbroker.com
SHIPPING COSTS:
We don't ship heads. If you want to ship with your carrier you can do so. Please call for details.