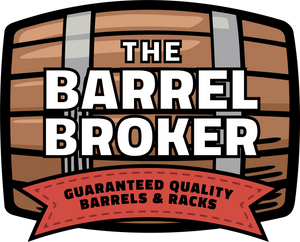 This Sauternes is flavorful and intense; its fruity palate.  Sauternes is only made in one area of the world just outside of Bordeaux, France where the climate is perfect. It is made from Semillon, Sauvignon blanc and Muscadelle Grapes and has been made in Bordeaux for hundreds of years. It is only made in years deemed very good otherwise a lower class of normal white wine is made (not sweet). Limited Qty buy today.
Grapes develop Botrytis cinerea or "noble rot" on the outside of the grapes due to the climate and heavy morning fog. This dehydrates the grape from the inside until it's almost like a raisin. When the grapes are finally harvested (long after the normal harvest, very risky) you only get a few drops of juice from each grape. From here, the process is the same as making a standard white wine. Only very high-end French oak casks are used. 
If you have any questions about this product, don't hesitate to email info@barrelbroker.com
SHIPPING COSTS:
$109 or less to Illinois,  Iowa, Minnesota, North Dakota, South Dakota, and  Wisconsin & part of NB & MO. All other lower 48 states needs to be quoted. We will contact you after your purchase with the lowest possible shipping rate and bill you for shipping with a separate transaction. If you don't like our shipping quote, you can cancel your order with a full refund.