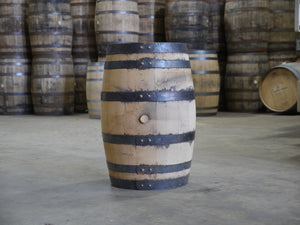 Bulleit Bourbon Barrel with large logo on the side. Display Quality. Not for refill. Has head bung.
This product is available for purchase online! Add to Cart and follow the checkout instructions to complete your purchase.
If you have any questions about this product, don't hesitate to email info@barrelbroker.com
SHIPPING COSTS:
We will contact you after you purchase your barrel(s) with the lowest possible shipping rate and bill you for shipping with a separate transaction. If you don't like our shipping quote, you can cancel your order with a full refund.