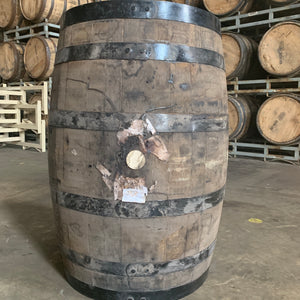 Extra Añejo tequila aged at a minimum of 40 months. Complex aromas of toasted oak, dark chocolate, coffee and ripe banana. The flavor profile is agave, vanilla, caramel, bourbon, butter, maple, almonds, hazelnuts, black pepper and citrus flowers. From a small batch, high end distillery in Tequila, MX. 
This product is available for purchase online! Add to Cart and follow the checkout instructions to complete your purchase.
If you have any questions about this product, don't hesitate to email info@barrelbroker.com
SHIPPING COSTS:
$99 or less to Illinois,  Iowa, Minnesota, North Dakota, South Dakota, and  Wisconsin & part of NB & MO. All other lower 48 states $159 or less. We will contact you after your purchase with the lowest possible shipping rate and bill you for shipping with a separate transaction. If you don't like our shipping quote, you can cancel your order with a full refund.